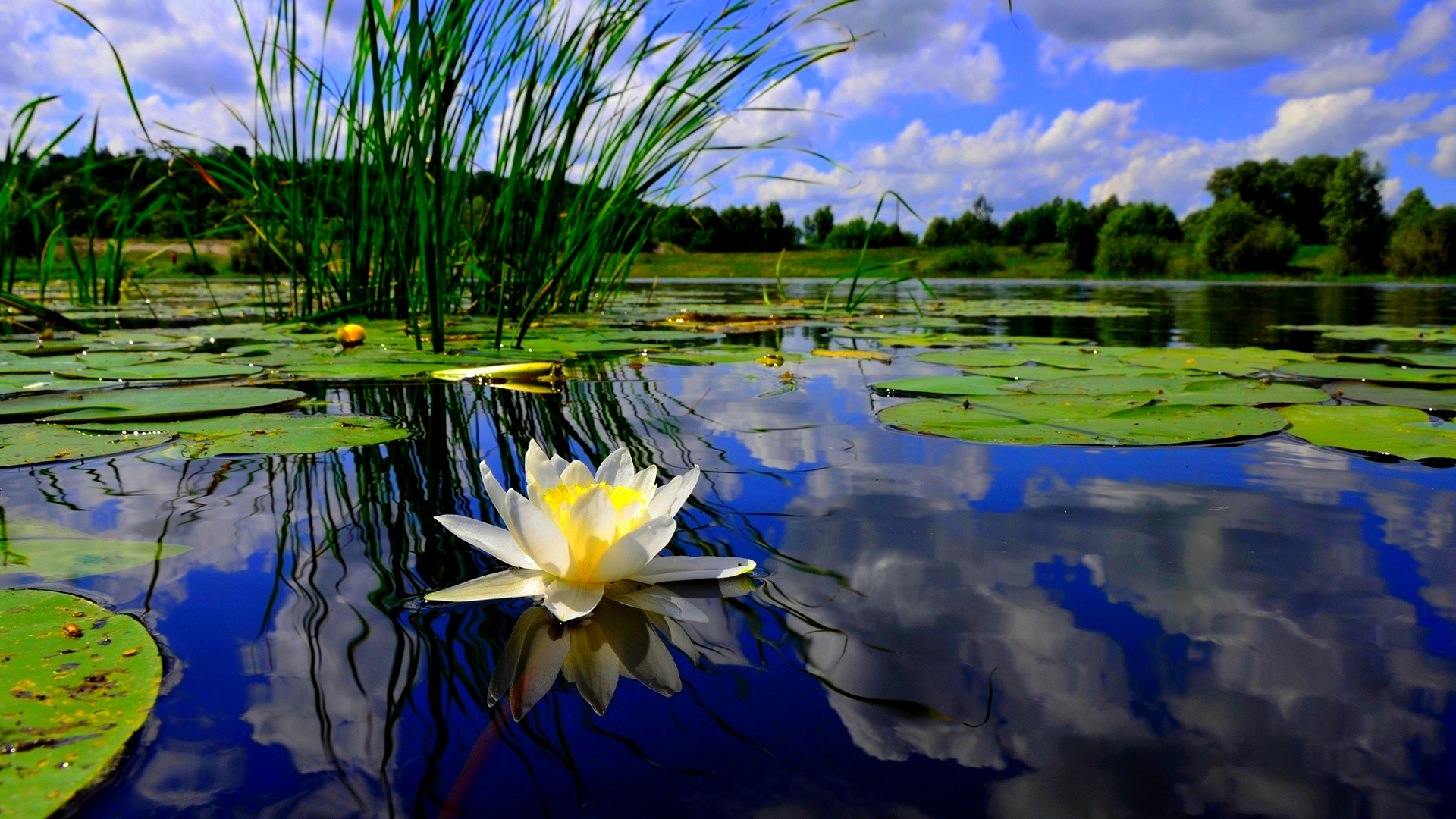 Hardy water lilies are a sub-set of the water lily family that is able to withstand colder winter temperatures, which makes it very popular in North America due to colder winters. These plants start to bloom every year in the spring after being dormant during the winter and they come in white, yellow, pink and red. They are a favorite among pond keepers due to their beautiful appearance and their tolerance for colder temperatures.
Hardy Water Lilies Characteristics
Flowers – Water Lily flowers float on the surface of the water and its petals are white, various shades of pink, red and yellow.
Growth Habit – This plant will grow horizontally from its rhizome. Stems grows from the orifices of the rhizome.
Leaf Pads – Hardy leaves  are round and thick with smooth edges When they are young, leaves have brown spots on the most green leave and over time it grows completely green.
Propagation – Hardies can be propagated by duplication or though seeds.
Here are some the different varieties of Hardy Water Lilies available for sale in the United States.
Peach/Orange Hardy Water Lilies
Barbara Dobbins
Berit Strawn
Clyde Ikins
Cynthia Ann
Georgia Peach
Little Sue
Mangkala Ubol
Peach Glow
Pink Grapefruit
Wanvisa
Pink Hardy Water Lilies

Arc-en-ceil
Bernice Ikins
Colorado
Dallas
Fabiola
Finecrest
Hollandia
Joanne Pring
Laydekeri Lilacea
Lily Pons
Mme Wilfron Gonnere
Patio Joe
Perry's Fire Opal
Pink Beauty
Pink Sensation
Pink Sunrise
Packaged Pink
Purple Hardy Water Lilies

Purple Fantasy
Red Hardy Water Lilies

Attorney Elrod
Attraction
Black Princess
Burgundy Princess
Escarboucle
Gloriosa
Gypsy
James Brydon
Laydekeru Fulgens
Perry's Baby Red
Red Spider
Rembrant
Steven Strawn
Packaged Red
White Hardy Water Lilies
Chubby
Denver
Gonnere
Hermine
Marliacea Albida
Moon Dance
Perry's Double White
Queen of Whites
Starbright
Tetragona
Virginia
Packaged White
Yellow Hardy Water Lilies
Betsy Sakata
Charlene Strawn
Chromatella
Helvola
Joey Tomocik
Mexicana (semi-hardy)
Pygmy Mexicana (semi-hardy)
Sulphurea
Sulphurea Okeechobee
Sunrise
Texas Dawn
Packaged Yellow